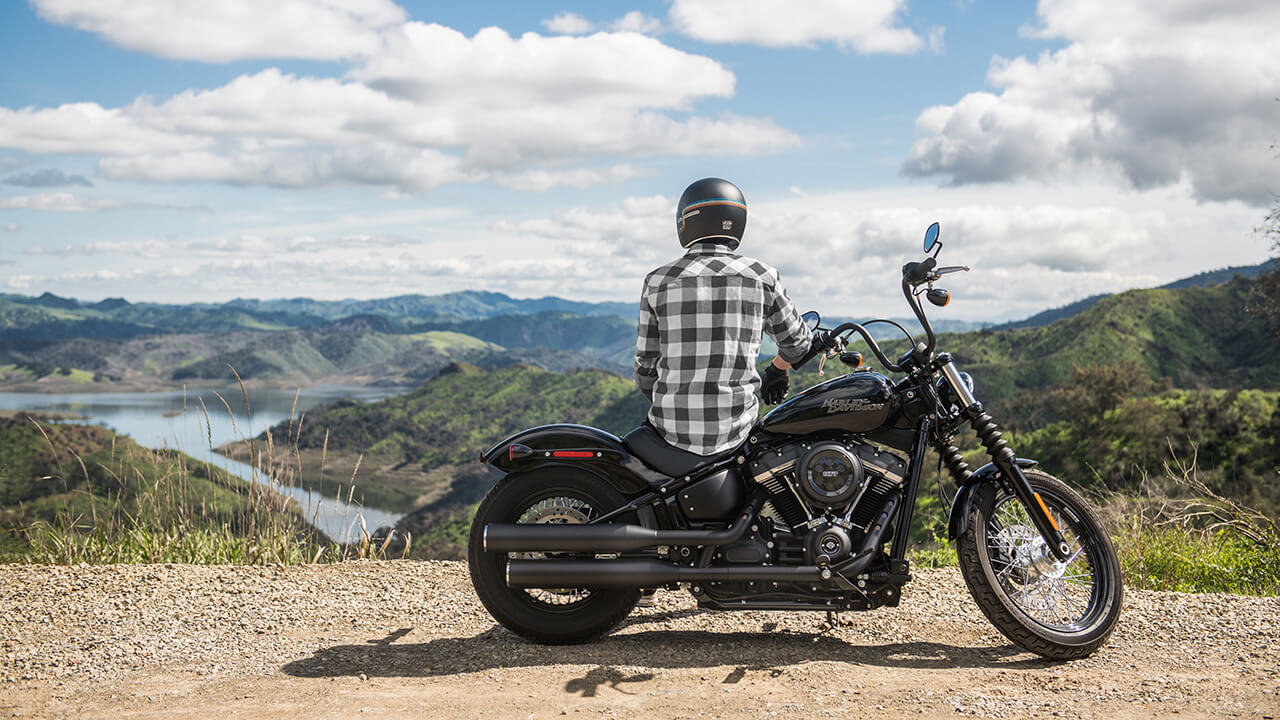 Motorcycle clothing in summer: tips for traveling without heat
Who is not looking forward to the summer to take the bike and enjoy the warm breeze, the sun and the good temperatures?
However, the high temperatures mean that we don't want to wear too many clothes. The importance of traveling comfortably is paramount, but you must be well equipped in summer and take some precautions. 
Hydrate and avoid certain hours
It is advisable to hydrate well during any trip, for which isotonic drinks are a good choice as they provide the hydration and energy needed to combat the high temperatures and avoid muscle exhaustion.
It is also important not to travel in the central hours of the day, at times when the sun hits the hardest, in which case, it is advisable to stop and regain strength to continue fully refreshed.
Another thing that is important in summer is not to leave the motorcycle parked in the sun for a long time, this way it will not overheat and will not delay our trip.
Kevlar shirt
Our Makemake shirt is a good choice for high temperature days if we want to be cool and protected. Its outer part is made of 100% cotton and flannel, and it also has an inner Kevlar lining with protections on shoulders and elbows.
The good thing about this gear is that when riding a motorcycle it lets the air pass through, so you will feel cool. Ideal for temperatures between 20ºC and 35ºC.
5% off on the most high-tech motorcycle gear
An aside: Don't forget that if you are going to ride the most advanced on two wheels you also need the best gear. In Andromeda we offer you motorcycle clothing with aerospace technology. 
Thin gloves
Gloves are a must for every trip, in fact they are mandatory in some countries. The cafe racer style Apollo gloves provide adequate protection, with the lightness we need. Made with perforated synthetic leather for breathability and TPR knuckle protection.
If you are looking for gloves with wrist protection you will need specific racing gloves.
It is always advisable to carry spare gloves, especially during the hottest months of the year. No matter how thin the gloves are and how well ventilated they are, sweating is inevitable, which makes riding uncomfortable and prevents us from enjoying our motorcycle experience to the fullest.
One-piece or two-piece suit
If you really like sporty style and you are one of those who live their motorcycle adventure to the fullest, the NearX suit will catch your attention. This is the most advanced suit, using aerospecial industry fabrics and protections of the highest level. With front and rear vents, this is the only suit on the market with these features.
Yes, it is true that with a racing suit you will be hot in the summer if you live in hot climates, but if you are going to track days you will only be able to enter with this gear.
Kevlar jeans
A good alternative are pants with Kevlar protections. The best option for those who like to be discreet. They have a casual design, very similar to normal jeans, but designed to meet the needs of every biker.
Softshell jacket
Depending on the location, there are days in summer that are not so hot. If you are planning a trip, our Kuiper jacket may be the gear you are looking for, both for its lightness and its discreet design. It has an inner thermal layer that can be removed, so you can stay cooler.
With full Kevlar protection and SAS-TEC level 2 protectors on back, shoulders and elbows. 
Helmet
When it comes to protection, a motorcycle helmet is a must. The most important element of protection when riding. Some may find it uncomfortable to use in summer due to the high temperatures, so you might be interested in a modular helmet. They are characterized by having a folding chin guard, which makes it a fully approved open face helmet.
If you are one of those who enjoy the summer doing routes, we recommend you to use thin scarves to put on your head, under your helmet. In summer it is inevitable to sweat, and it is uncomfortable to use something that is wet so the use of scarves can be useful, so you only have to change the scarf and you will feel like new to continue with the route.
Now you are ready for summer!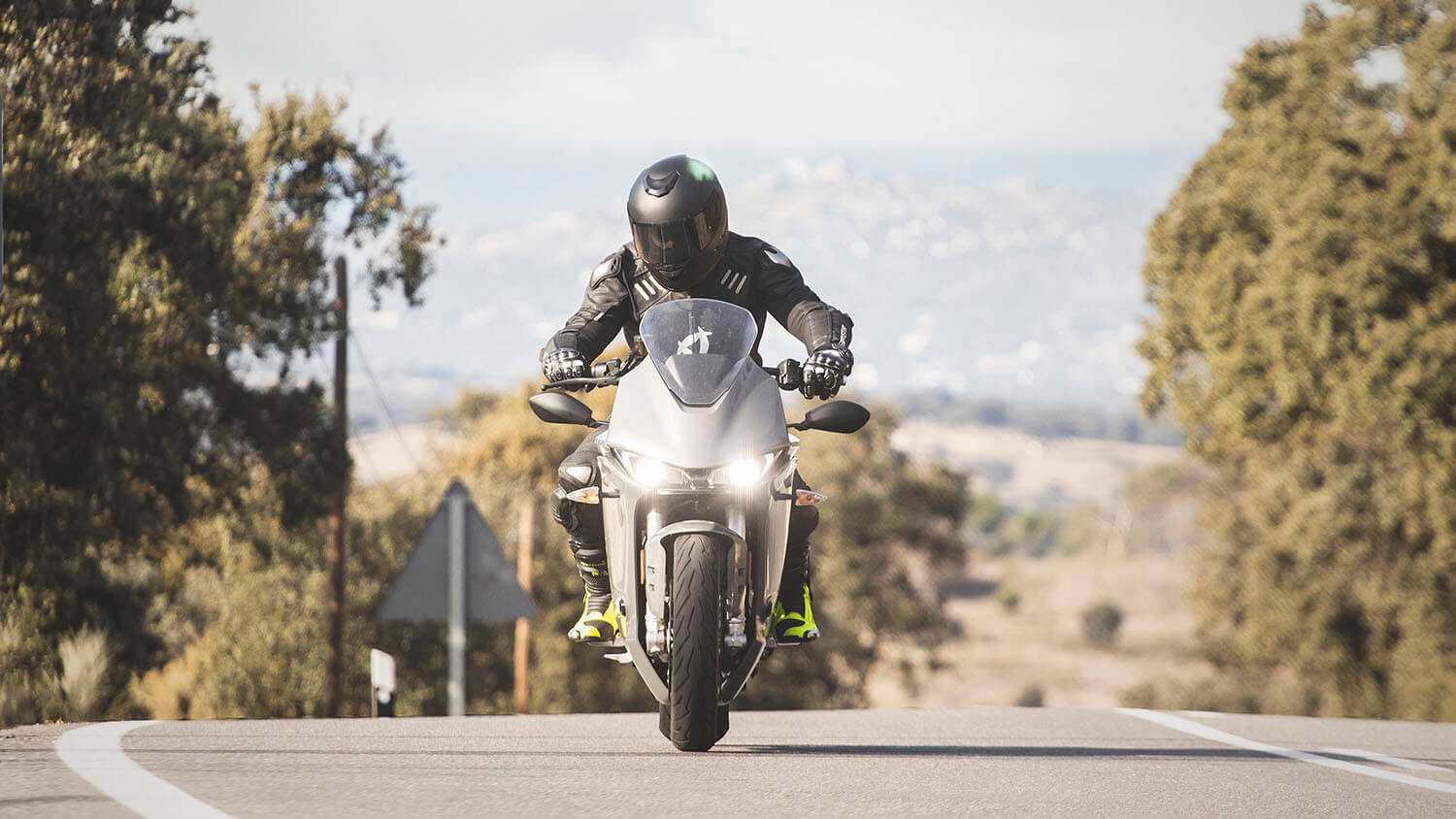 For riders who face big challenges
Motorcycle gear with aerospace technology
The best cafe racer jacket: Neowise
Marlon Brando and James Dean, among others, were examples of style and rebelliousness. Who wouldn't want to be as cool as them, wearing the best cafe racer jacket? Since the appearance of motorcycl...
Read more