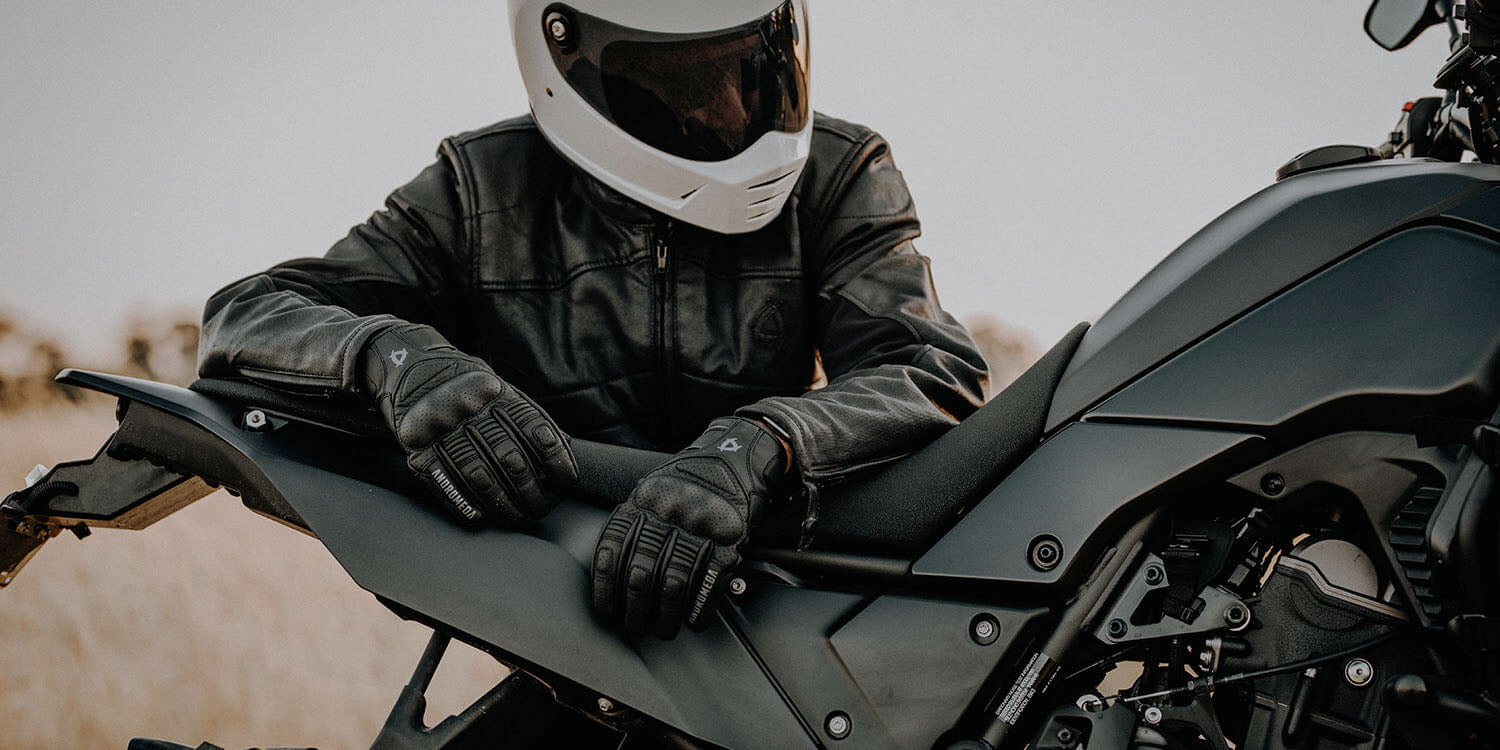 Get a pair of products for a better price
PACKS
DARE TO EXPERIENCE AEROSPACE TECHNOLOGY
NON-LEATHER MOTORCYCLE GEAR TO OFFER YOU THE HIGHEST LEVEL OF PERFORMANCE AND PROTECTION. PREMIUM QUALITY AT A LOWER PRICE.
"Until recently if you wanted to ride a bike on track in the UK you would have had to wear either a one or two-piece leather suit. But now a new Spanish brand have created a new product that is not only animal product free but is also kinder on the environment too."
"No, Andromeda Moto doesn't have the same century-long history and world-famous branding but they do have a gorgeous, feature-rich product that offers equal or better protection at less than half the cost."
"All this results in a suit that is lighter and more resistant than the usual ones, but it is also 566 times more sustainable than current leather suits."
"It's my go-to jacket, i love just chuck it on. It's really like airy. You can fit clothes underneath it as well you can run in winter. It's a great jacket."

EASY RETURNS
We want to provide you with changes or returns to make your experience as comfortable as possible. You have 14 days to return a product if you are not satisfied, and 60 days to exchange a size.
SAFETY AND COMFORT
Our products incorporate high strength fabrics such as Superfabric, DuPont™ Kevlar® and others used in the aerospace sector. Materials in motorcycle gear (jackets, gloves and suits) that in addition to comfort will give you maximum protection while doing what you like best. All this with a discreet and less bulky.
Discreet and less bulky designs to offer the most advanced vegan motorcycle gear.
MORE SUSTAINABLE MOTORCYCLE GEAR
At Andromeda we work to be a benchmark motorcycle gear brand. Our challenge is to accelerate the transition of the motorcycle clothing industry, from leather to innovative synthetic fabrics.
Leather industry causes a great environmental impact due to the excessive use of water and chemicals used to prepare the leather. Synthetic materials reduce this impact, and therefore are more sustainable, responsible and cruelty free.
In addition, our shipments are DHL GoGreen certified, so we neutralize all emissions.