The 5 best superbikes 2023
In this post we're going to talk about 5 of the best superbikes of 2023. A subjective list that you might not agree with, but will certainly not leave you indifferent.
A new year has begun and the big brands have made an effort to give us the best motorbike models. Some of which we could already see at EICMA 2022.

But before we start with the ranking, remember that if you like speed we recommend to preferably wear motorcycle clothing with aerospace technology.

Let's go with the superbikes!


1. Ducati Panigale V4 R 2023
The Ducati Panigale V4 R 2023 is as close as you'll ever experience to a racing bike, as it's inspired by MotoGP. It features a 998cc Desmosedici Stradale R engine, producing 207bhp at 13,500rpm and 82lb-ft of torque. By incorporating a racing exhaust and oil specially made by Shell for the V4 R's new dry clutch, power is increased to 240.5 bhp.

Also, Ducati has lengthened the gear ratios on the 2023 model to improve braking performance and accelerate more efficiently out of corners.

2. BMW M 1000 R 2023
The 1000 R could not miss another year, as it is once again one of the best superbikes of 2023.

Built on the basis of the current S 1000 R and S 1000 RR models, the new M R uses the same water-cooled 999 cc inline four-cylinder engine taken from the M 1000 RR. Which produces an output of 205 hp at 13,500 rpm (40 hp more than the S 1000 R) and 83 lb-ft of torque at 11,000 rpm. The bike also features BMW ShiftCam technology.

BMW claims that the new M R's engine is the most powerful in the range compared to the four-cylinder engine in the S 1000 R.

Moreover, the BMW M 1000 R is equipped with four riding modes (Rain, Road, Dynamic and Race), three "Pro" racing modes. It is also notable for its Shift Assistant Pr and power-assisted/slip clutch, among other features. 
5% off on the most high-tech motorcycle gear
An aside: Don't forget that if you are going to ride the most advanced on two wheels you also need the best gear. In Andromeda we offer you motorcycle clothing with aerospace technology. 
We continue with the list of superbikes...

3. Aprilia RS 660 Extrema 2023
This model was introduced in 2019 to fill the gap between the RS and RSV4 models. Designed to be at the top of the middleweight class, it still features a liquid-cooled 659cc DOHC liquid-cooled parallel-twin producing 100bhp. And 49.4lb-ft of torque at 8,500rpm.

It is equipped with standard electronic features such as adjustable traction control, cornering ABS, engine braking, engine mapping and wheelie control. As well as five riding modes (Road and Track).


4. Kawasaki Ninja ZX-6R 2023
Since its debut, the Ninja has evolved into a diverse family of nine different models. Divided into three different motorbike categories.

The Kawasaki Ninja 650 2023 stays true to previous versions in terms of its 649cc parallel-twin engine, 4.3-inch TFT display, twin LED headlights and smartphone connectivity. It has the look and feel of a true race-worthy machine.

New for the 2023 model is the inclusion of Kawasaki TRaction Control with two different modes. The Ninja 650 2023 is available in two colours and has a starting price of $10,000.
5. Yamaha YZF-R1M 2023
Yamaha could not be missing in this ranking. The 2023 edition of this model retains all the features that make it one of the best. It features a 998 cc, DOHC inline 4-cylinder, liquid-cooled engine and advanced Öhlins electronic suspension.

The R1M is built using the finest materials and state-of-the-art electronic control for exceptional track performance.
What do you think are the best superbikes 2023? Leave us a comment on Instagram or Facebook.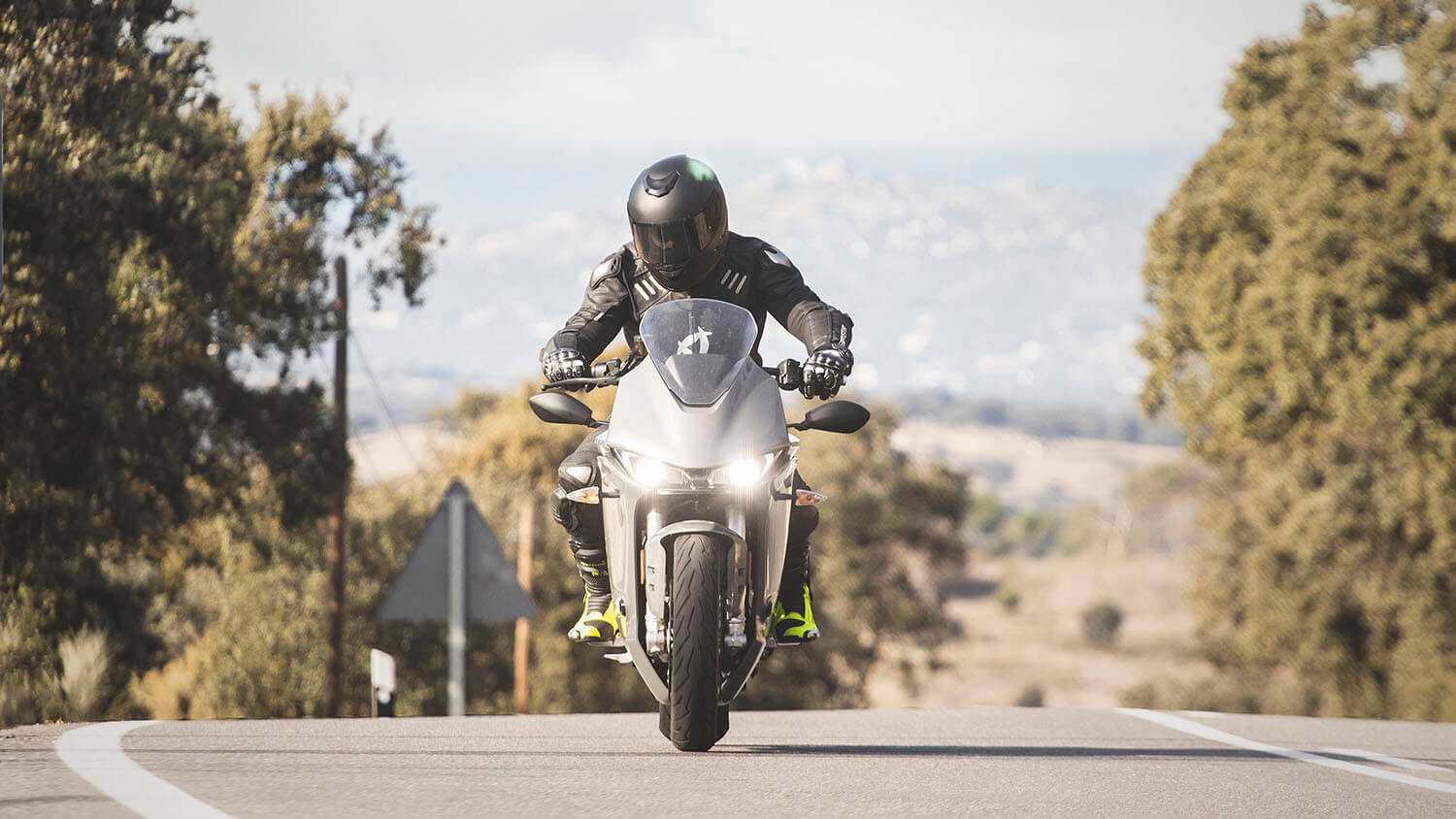 For riders who face big challenges
Motorcycle gear with aerospace technology