Discounts on motorcycle gear. Meet our packs
In Andromeda we are not very fond of making big discounts on motorcycle gear, since many of our clothing have fabrics up to 3 times more expensive than leather. So our costs are higher.

But we do have some packs with discounts of at least 10% off.

At the moment there are 5 different ones, the most popular among the community.



The best cafe racer jacket (AAA protection level, the highest) and the only one free of leather. You won't find a jacket of this quality at this price.
Neowise is fully lined with aramid fiber, which together with the ultra-high molecular weight polyethylene (used in the aerospace industry) gives it first class abrasion resistance.

It also has SAS-TEC level 2 protectors on shoulders, elbows and back.

The cafe racer gloves, also leather-free, are simpler, yet lightweight and comfortable.

They are a perfect match!

The new Kuiper softshell jacket is making a big splash this summer. But it's not only a good choice for the summer, it's also a year-round jacket.

It includes a detachable winter liner, and is fully lined with aramid fiber (for increased abrasion resistance).
As with all our jackets, it has SAS-TEC level 2 protectors on shoulders, elbows and back.

You can also wear the inner jacket separately, as a casual jacket. It is 2 jackets in 1.

The Apollo gloves go very well with this jacket for comfort and urban character.



If you are looking for full resistance, the Neowise jacket and Meteor gloves are your best choice. You may find the gloves bulky, due to their racing style, but you'll be surprised how light they are.

Like the jacket, the gloves are fully lined with aramid fiber. They have knuckle, wrist and palm protectors. In addition to flexors in phalanges and knuckles for greater comfort.

The two star gloves of the Andromeda Moto brand. One for its racing characteristics, and the other for its cafe racer design. Both light and comfortable.

Many of our customers have both, using one or the other depending on the occasion or the weather.

Same style, different seasons. The Meteor Winter gloves have all the features of the regular Meteor, but have more padding for the cold. They are truly unique gloves, combining racing features with some of the features of winter gloves.
Here is the pack.

--

Now you know the packs. Take advantage of these discounts on motorcycle clothing and choose yours. Do not hesitate to write us through the web chat, or our social media for any suggestions.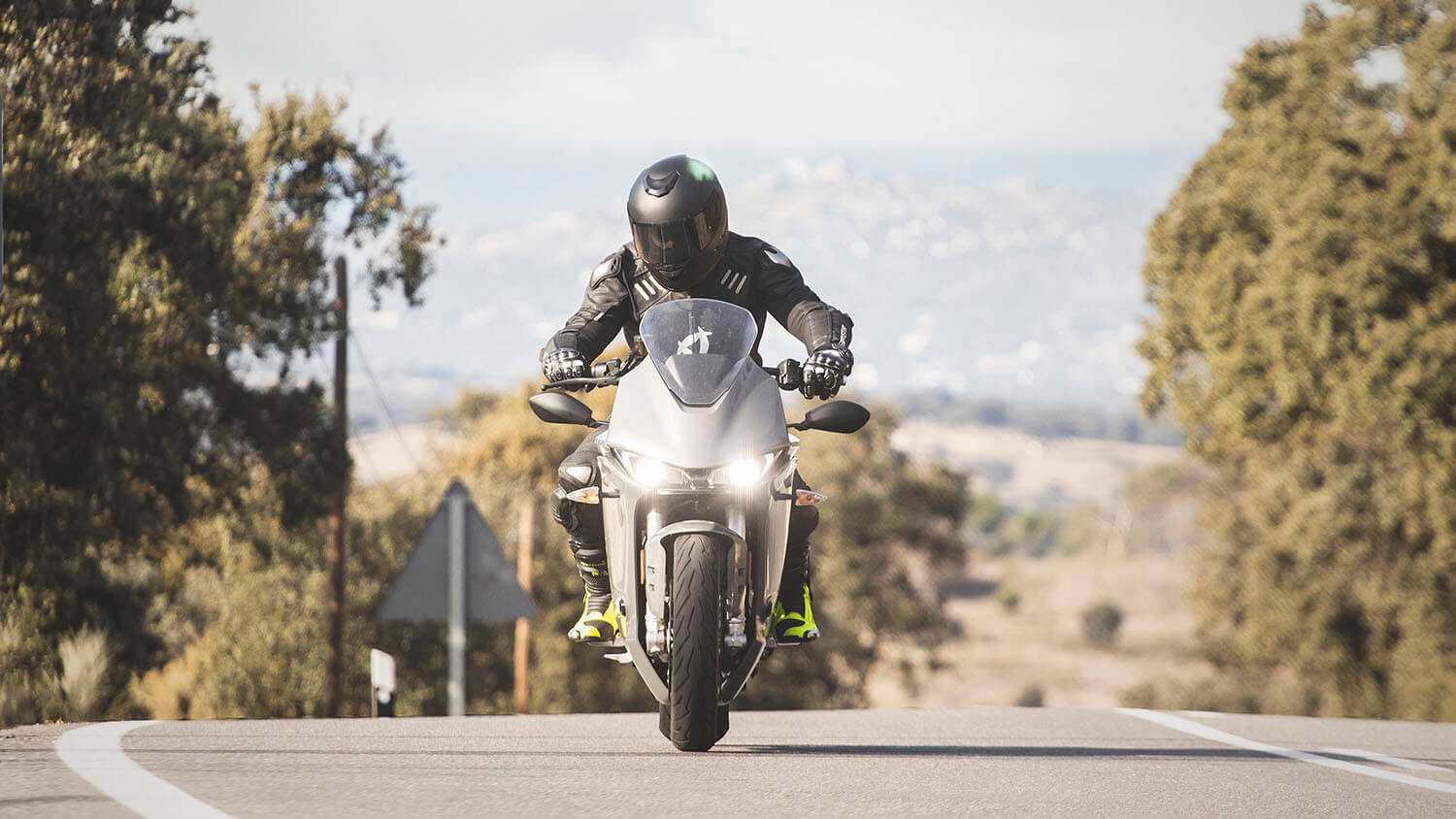 For riders who face big challenges
Motorcycle gear with aerospace technology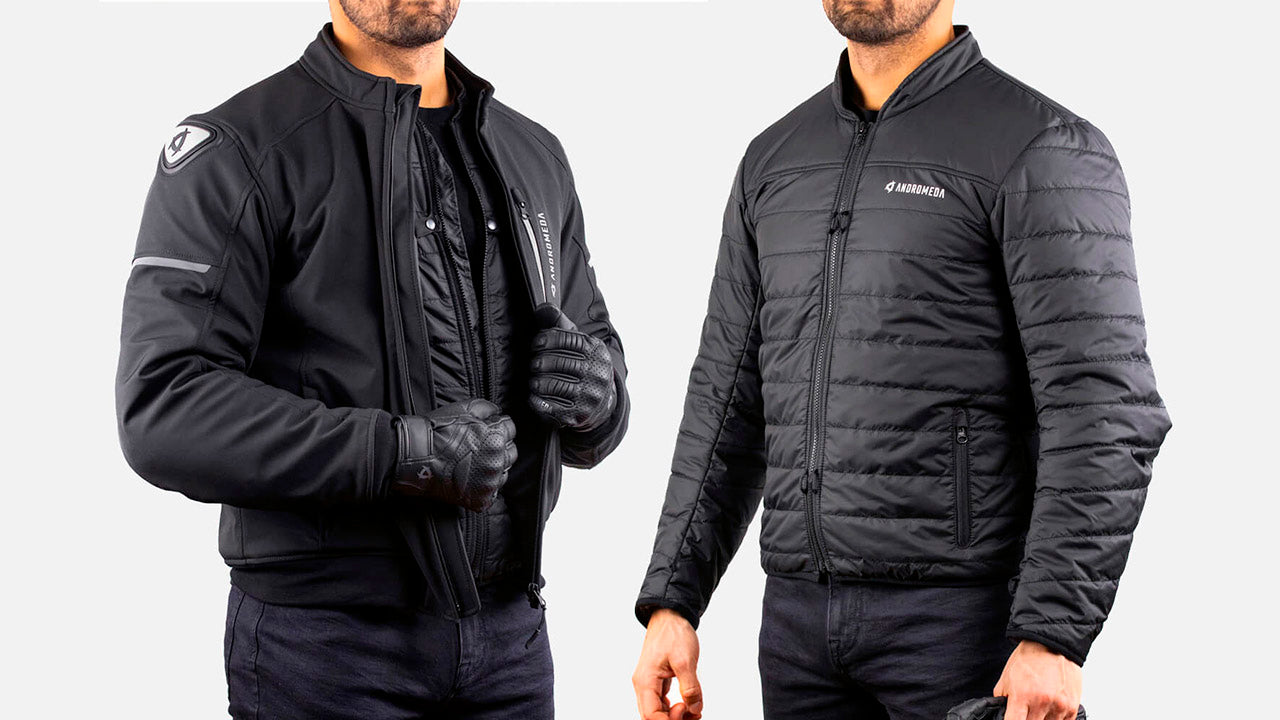 You can finally get the long-awaited Kuiper jacket. What makes it so special?This softshell jacket is fully lined with aramida fiber, which makes it more abrasion resistant. Not only in some areas,...
Read more