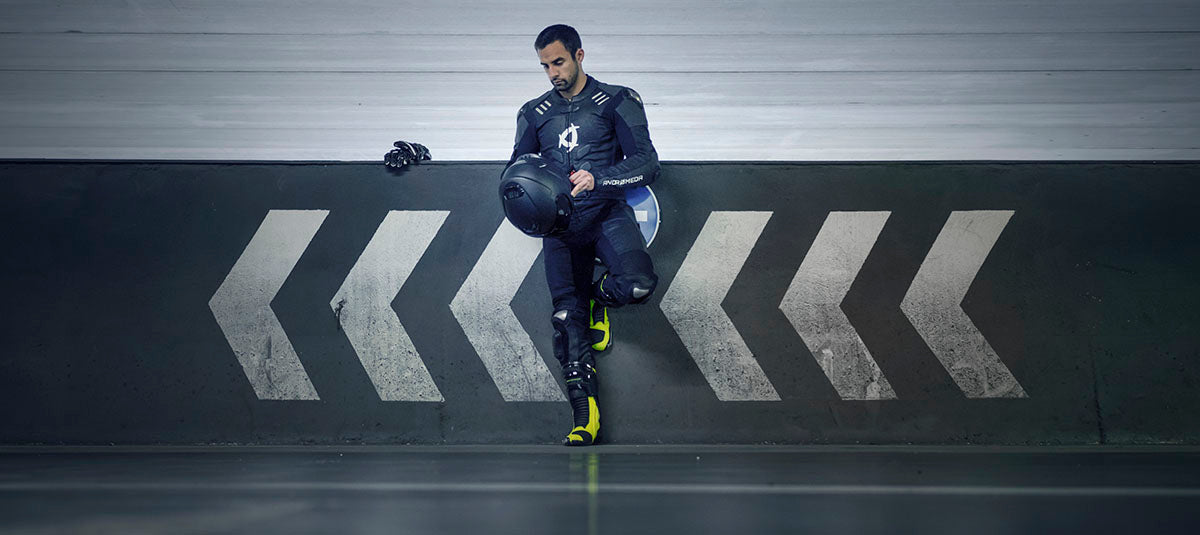 THE BEST FABRICS FOR YOUR SAFETY
TECHNOLOGY
At Andromeda we are obsessed with offering maximum security, so you don't have to worry. We want you to simply enjoy the experience. For this reason, our products incorporate high resistance fabrics such as Superfabric, Kevlar and others used in the aerospace sector. Fabrics that will give you maximum protection and comfort while doing what you like the most. Without having to choose between one option or another.
Leather tanning has been carried out since ancient times, but it is a fact that leather is leather, and there is no further progress. On the other hand, synthetic materials continue to improve and their possibilities are almost infinite, and more respectful with animals and the environment.
UHMWPE
Due to its high resistance to wear and impact, Ultra high molecular weight polyethylene (UHMWPE) is found in many industrial applications. As in the astronaut suits and electronic devices of the International Space Station.
In climbing for example, ropes and straps made from combinations of UHMWPE and nylon thread have gained popularity for their strength.
At Andromeda we bet on this material as the main fabric of our NearX suit, the most revolutionary jumpsuit on the market, with AAA level and vegan friendly. Its leather look gives it a traditional appearance, whilst incorporating a finish that is water repellent.
Its main advantages: it is more resistant than cow leather and more sustainable, since 51,000 liters of water are not used in the process as it is done with animal leather. Neither are chemicals such as chrome used for tanning.
OEKO-Tex certification, which certifies that no harmful chemicals have been used during its manufacture.
Superfabric
Superfabric® are among the most durable and resistant fabrics in the world. Its applications are numerous, in addition to motorcycle equipment it is also used in the manufacture of combat boots, quality bus seats or mountain equipment.
This fabric is created by taking a layer of nylon or polyester, which is superimposed on tiny, high-resistance ceramic plates following different patterns.
At Andromeda we use this fabric in products that need a higher performance, such as the NearX jumpsuit or the Meteor racing gloves, which have Superfabric protections on the phalanges and palm of the hand.
DUPONT™ KEVLAR®
Due to its high resistance to DuPont™ Kevlar® is a fabric used in many areas, including the most advanced motorcycle gear. This fiber is a polyamide that has many applications, ranging from bicycle tires to bulletproof vests, due to its high resistance to impact, stabbing and heat. At equal weight it is 5 times stronger than steel.
Fabrics made from DuPont™ Kevlar® yarn withstand very high temperatures. They decompose between 420 and 480ºC, maintaining all their mechanical properties almost up to these temperatures. 
Its performance is equally good at very low temperatures, as degradation effects are barely noticeable down to -195ºC.
Our NearX suit, Meteor gloves and Neowise jacket have a full DuPont™ Kevlar® inner mesh.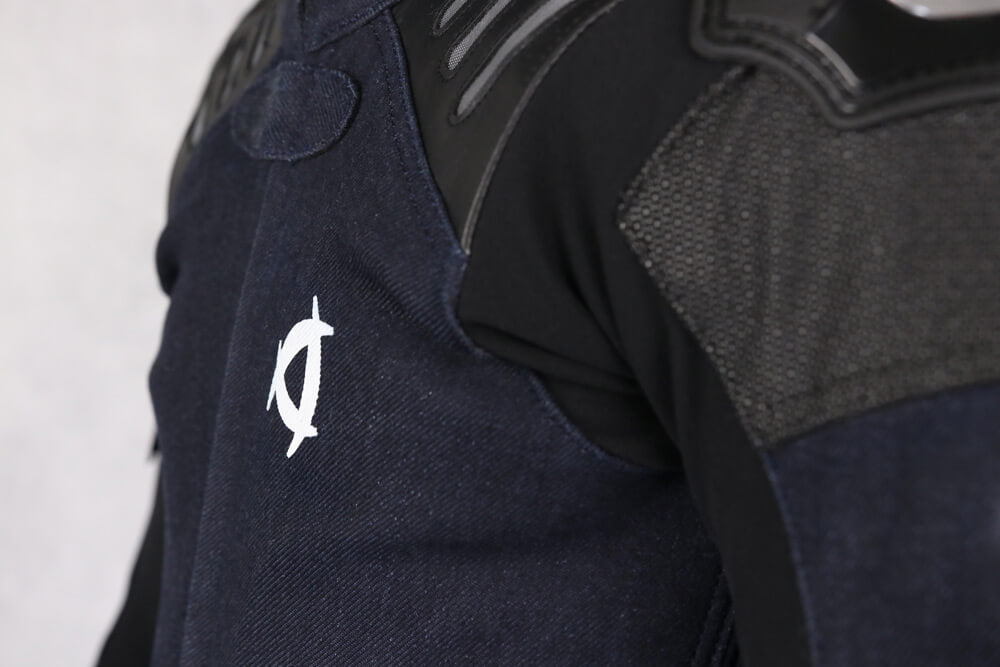 SCHOELLER KEPROTEC
Keprotec® is composed of aramid fibers with high tensile strength, a quality that made it ideal for competition motorcycle clothing (which was its original purpose).
This fabric guarantees high durability as well as great resistance to abrasion and temperature. In addition, thanks to its flexibility it offers greater comfort for the rider.
Our NearX suit, as well as the Neowise jacket, have Keprotec reinforced zones.
Products made to last
Safety is one of our fundamental pillars as a brand, but we are also committed to quality. That is why we use fabrics that not only offer great performance, but also make the products long-lasting. So that you can use them season after season.