10 stunt riders to follow on social media
Controlling a motorcycle as if it were an extension of your body is not easy, but some acrobatic stunts are able to take this to another level. In this post you will be able to find 10 of the stunt riders you can follow on social media.
1. Rok Bagoros
Rok Bagoros is a professional Freestyle streetbiker who works for KTM. He has performed in different places in the world at events such as MotoGP or Red Bull Air Race. He has also been a stunt double for artists like Robbie Williams and Nesha. His Youtube channel RokBagorosStuntrider has more than 620,000 followers.
2. Bowerstunts
Lee Bowers is a UK freestyle champion and he is featured in the Guinness Book of Records. He has been competing and acting in shows for 12 years. You can view his Instagram profile here.
5% off on the most high-tech motorcycle gear
An aside: Don't forget that if you are going to ride the most advanced on two wheels you also need the best gear. In Andromeda we offer you motorcycle clothing with aerospace technology. 

We continue with the list of stunt riders...
3. Rafal Pasierbek
Rafal Pasierbek is a Polish stunt rider also known as Stunter13 and has been collecting awards in Europe since 2005. He has nearly 300,000 followers on his YouTube channel stunter13tv, and more than 120.000 on Instagram profile @stunter13com.
4. Sarah Lezito
This French specialist, a regular at the BMW Motorrad, is considered one of the best in the world in her category. In addition to performing shows around the world, she also made the leap to Hollywood as a double for Scarlett Johansson in the movie Avengers 2. Her Instagram profile is one of the best known. You can also follow her Youtube channel.
5. Emilio Zamora
Emilio Zamora has been a stunt rider for the official Ducati team for 15 years. During his extensive experience in motorcycle stunts he has participated in more than 800 events and almost 1,300 stunt shows.
You can follow him on Instagram here.
6. Aaron Colton
This American stunt rider who is part of the Redbull team has more than ten years of experience. He started at age 14 and became the youngest XDL National Stunt Riding champion at 15. His instagram profile is @aaroncolton
7. Mike Jensen
Jensen began his career in 2010 at 17. Since then, this Danish stunt rider has won European events such as the Irish Freestyle Stunt Series and the Motorcycle Expo in Verona, as well as a title in the XDL Championship. You can follow his Instagram page here.
View this post on Instagram

 
8. Arūnas Gibieža
Arūnas Gibieža is a lithuanian stunt rider who has won several international competitions and has been endorsed by Redbull as one of his extreme athletes. You can see many of his stunts on his Instagram account @aras_freestyle.
9. Chris Pfeiffer
Chris Pfeiffer is a 4 times world champion in freestyle streetbike and Hardenduro. Quite a stunt legend who retired at 45, and continued to star in videos for BMW. You can follow this German pilot on his Instagram profile.
10. Stuntexru
On this Youtube channel that has more than 1 million subscribers we can view stunts by the best stunt riders. In addition there are videos explaining the preparation for the championships and tips on motorcycle repair and maintenance.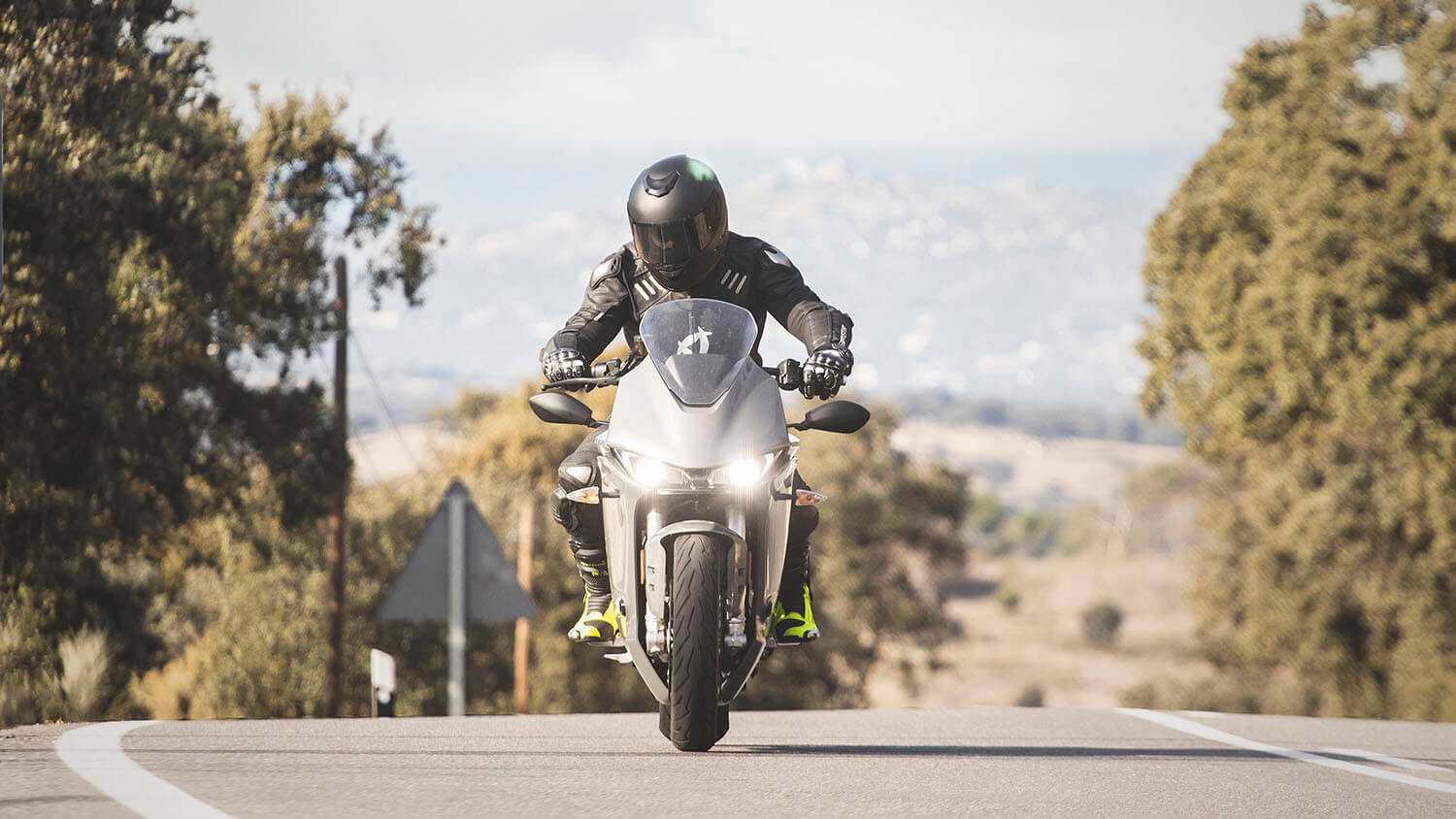 For riders who face big challenges
Motorcycle gear with aerospace technology