One-piece or two-piece motorcycle suit?
One of the most common questions we ask ourselves when buying a motorcycle gear is, should I choose a one-piece or two-piece motorcycle suit?
The motorcycle suit is a fundamental element for the most hardcore bikers, and that is why we are going to explain the differences and characteristics of each of the options to make your decision much easier.
The first thing to consider is the use you are going to make of it. Depending on this factor, we recommend one or the other.
One-piece suit
If you use your motorcycle for long rides or are a regular on the racetrack, a one-piece suit with the highest level of safety is best.
It is much more professional and gives you greater safety on the road. Although the zippers of the two-piece suit are of the highest quality, in a severe fall it is always more resistant than a one-piece suit.
Its disadvantage is that it is more uncomfortable when it comes to put it on or take it off, since we are talking about a suit that must be tight to the body. If you want to take off the top to ventilate, it will hang down to your waist, which does not make it comfortable at all.
Two-piece suit
If you are an enthusiast of the tourist routes and you do not frequent the tracks very much, your best choice is the two-piece suit.
Unlike the one-piece, this one does give you the opportunity to disassemble it, which gives you greater comfort and versatility.
If you feel like going for a short ride you can wear just the top part, just as if you were wearing a conventional jacket. For longer routes you can wear the full suit, which will allow you to take off your jacket at any stop and relax for a while. It is also much more comfortable than the one-piece when going to the bathroom.
How tight does it have to fit?
Any racing rider will tell you that it is always safer if the suit comes snug, with no slack, even if it is a little more uncomfortable when we are not on the bike.
It is therefore advisable that it does not fit too loosely because the protections would not fit well to our body, and in case of a fall we would not have the same security. Therefore, the best thing to do is to ask for a custom-made suit, as each body is unique.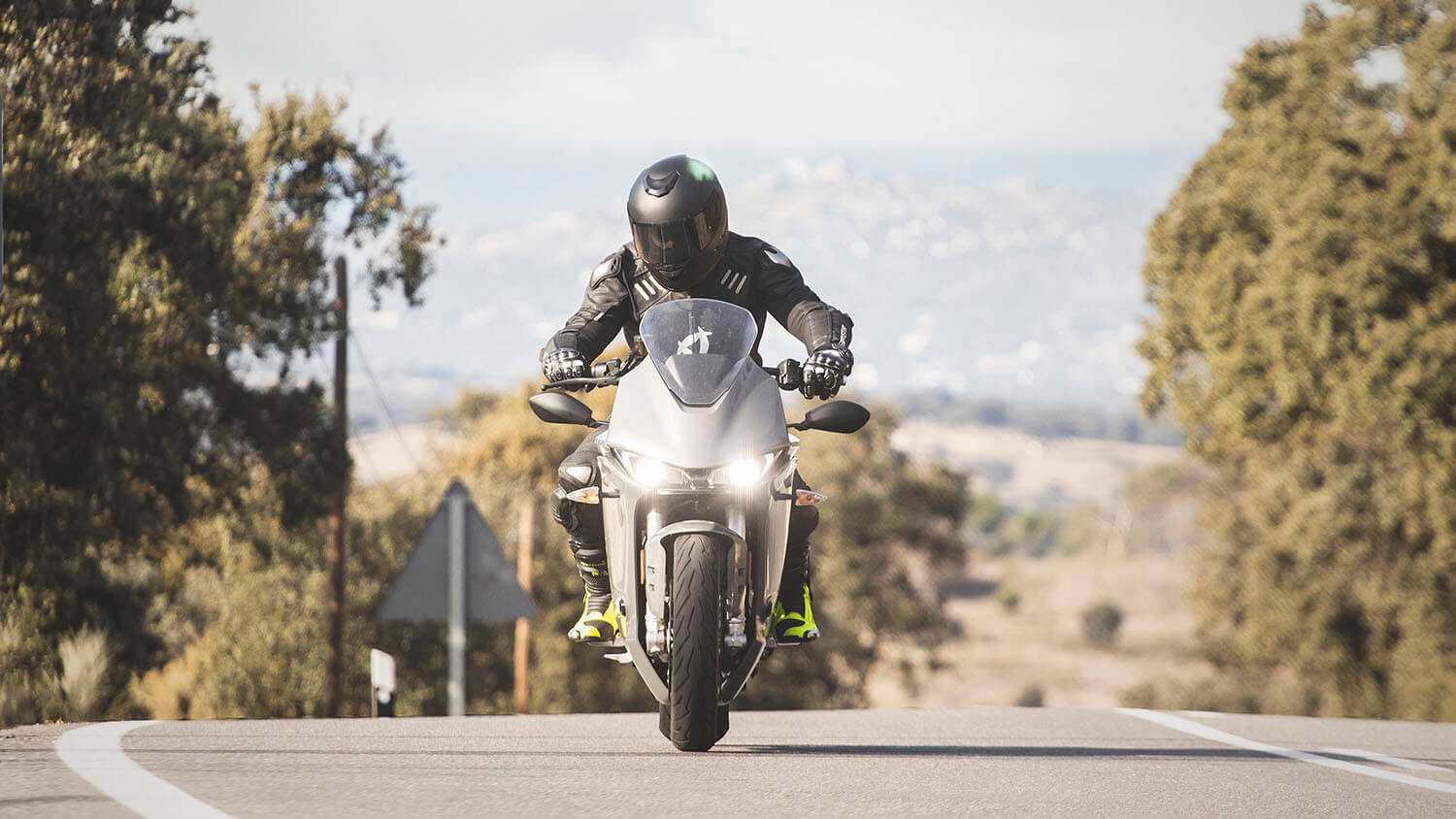 For riders who face big challenges
Motorcycle gear with aerospace technology