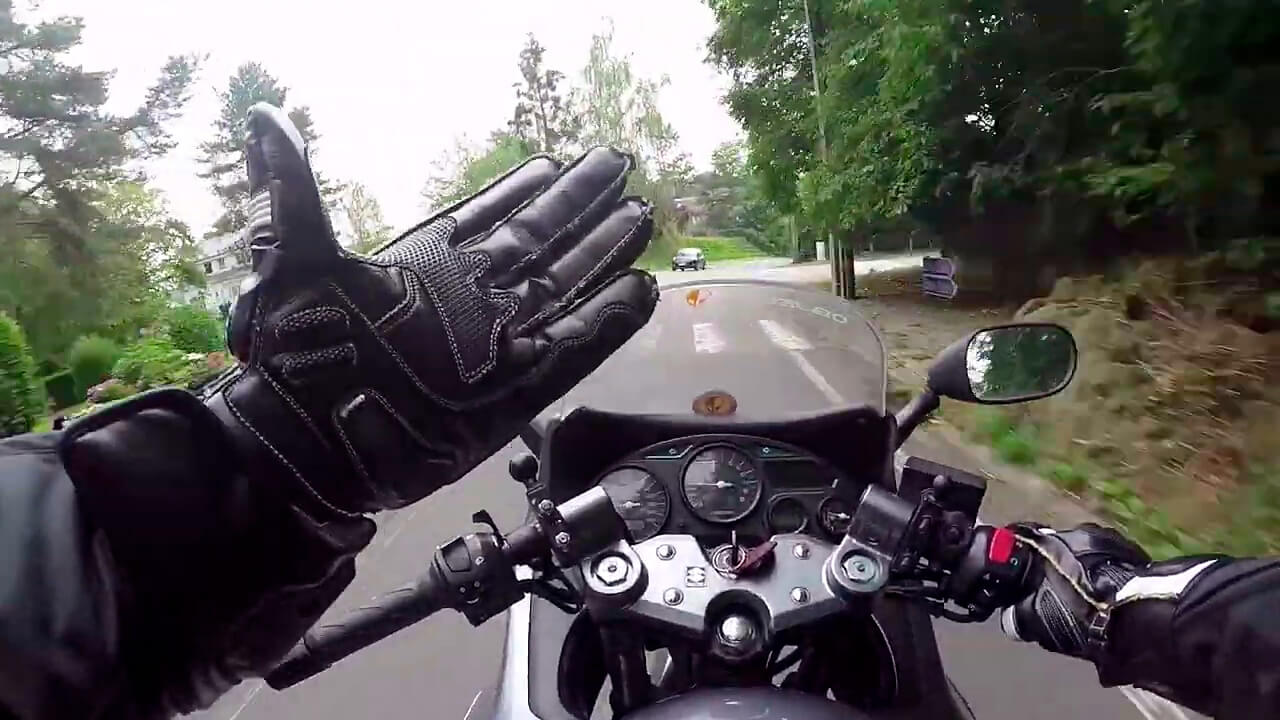 Objectif Moto review on the Meteor racing gloves
The Andromeda community continues to grow and we found interesting the review written by Silvayn Rorive, Belgian video-blogger and 2-wheel enthusiast, about our Racing Meteor gloves:
Let's leave aside the vegan or non-vegan debate, as this is a point that some will find very important and others not at all. Everyone has their own convictions.

At first glance, nothing distinguishes them from other sports gloves: reinforcements on the fingers, ventilation as well, a carbon shell on the top of the knuckle and another hard reinforcement on the wrist. The two outer fingers are even joined together to prevent damage in the event of a fall.

If we look a little more closely, there is one detail that surprises us quite a bit, so much so that I asked the factory if it was normal. On the sides of the gloves and fingers, Kevlar is visible and fingertips are cut quite strangely, if not roughly. I admit, at first I thought I'd stumbled upon a bad copy and after talking to Andromeda, he has his explanation.

The Meteor Racing gloves are fully lined with Kevlar and for comfort they wanted to put all the seams on the outside. In doing so they have to sew on the outside and it is not an easy way to cut synthetic leather and kevlar. This explains why we see this layer on the outside and the cut on the fingers is so strange. As they say, they designed gloves for comfort and protection, leaving a bit of aesthetics aside. If at first I thought it was strange, after a while I found it quite nice: handcrafted and racing at the same time.
The most important thing is to test them, in my case on the road, as I do for all other tests. I'll tell you right now, I haven't been to the crash test.

Softness is the first word that comes to mind when I first used them. I don't remember ever having racing gloves so soft on my fingers. And for miles, my perception remains the same. The Meteor are flexible and comfortable, both to handle the controls of the motorcycle and in the use of accessories. Without being designed for use with a touch screen, they offer an excellent feel.

For the summer the vents do their job, but of course that depends on the bike and the position of your hand on the handlebar. They could ventilate more, the finger entrances are small and the wrist entrances won't be used much as they will normally be above the sleeve of the jacket. The ones in the middle of the gloves, just behind the carbon shell, depend even more on the position of the hands.

I'm not going to complain, they are generally ventilated enough so you don't sweat too much.

Can these gloves be improved?

I would say so. I've used them on quite a few motorcycles this season and I've always been comfortable. The only bad thing is that there is a seam left on the inside, around the thumb. Every time I made a stop I had the marks on both hands.

Andromeda has promised to find a solution to avoid this, for me it is already a sign of seriousness on their part that they listen to criticism. Although as I said, it doesn't bother me more than that.

For the budget, you need 124.70€ for a pair of Meteor, a price that is still reasonable. It is difficult to compare because there are different prices on gloves, even on leather racing gloves. On the other hand, there is no homologation on these gloves… at least not yet. The Andromeda brand told us they were busy getting it, but it was taking a long time.

Also keep in mind that the vegan commitment is important for this Spanish brand that already had several products such as jackets and magnificent shirts reinforced with Kevlar. They even took the concept a step further by offering a racing suit without animal skin, lighter and more flexible than a leather suit, in one or two pieces and tailor-made.

A luxury that of course has a price, but I can't tell you much more, I've only seen it in photos and videos.
Here you can read Silvain's original article on gloves.
Thanks Silvayn!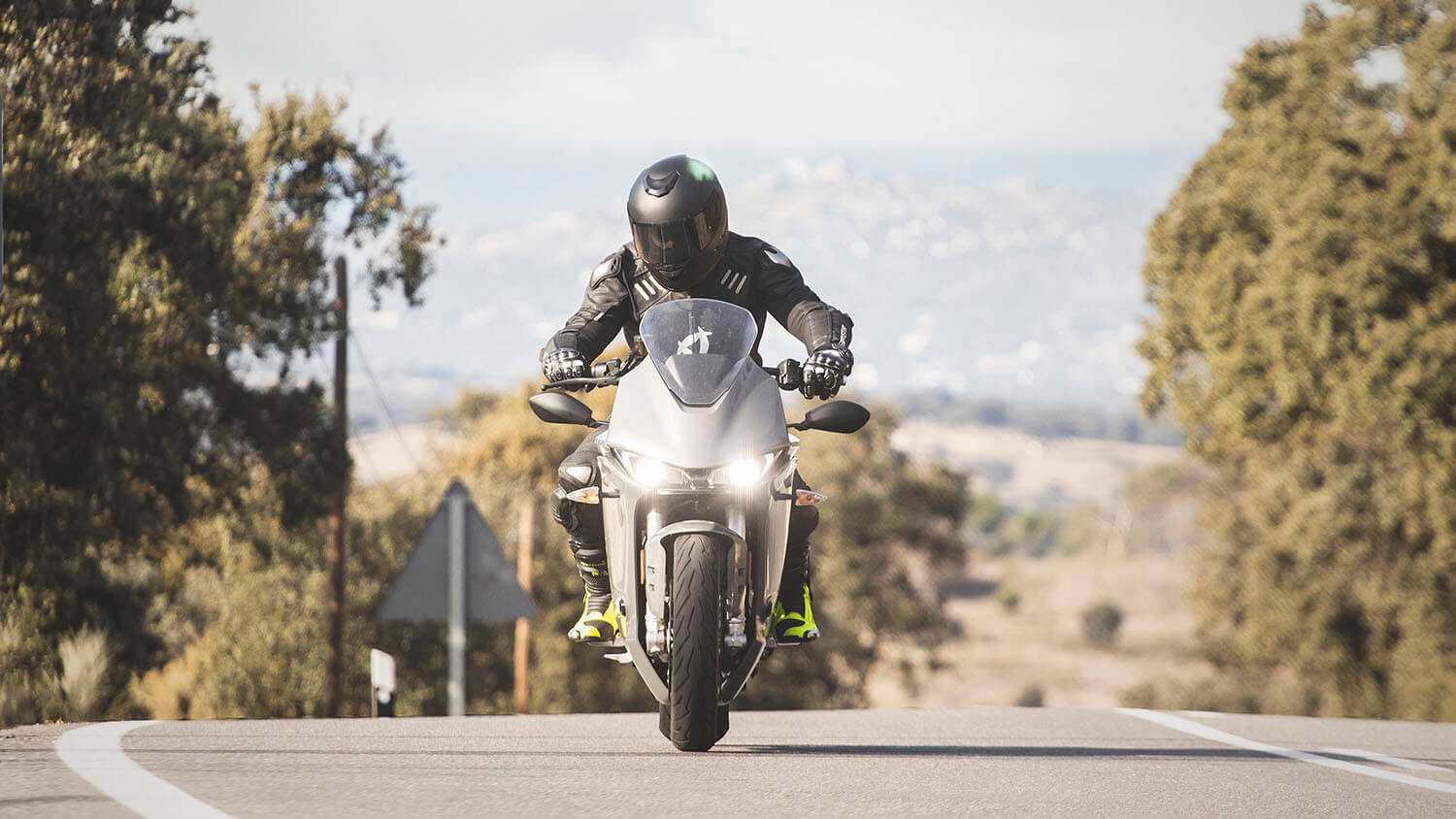 For riders who face big challenges
Motorcycle gear with aerospace technology
Blog
Motorcycle gloves required this 2021
The DGT (General Directorate of Traffic) announced a few months ago, among other measures, the mandatory use of motorcycle gloves when riding, (see here the complete file) for this beginning of the...
Read more