Article: GazteUp interviews our CEO on entrepreneurship
GazteUp interviews our CEO on entrepreneurship
Below you will find the exclusive interview that GazteUp, the magazine of the forum on young entrepreneurs, did to our CEO Mario Alonso:
» L.A.I.
Andromeda Moto was born "officially" in July. "Several of the members of the team are vegan and we all know how difficult it is to count on the best protection without using animal resources. We investigated and realized on the number of synthetic options that are used in other sectors. Innovative fabrics, with greater resistance, performance and flexibility».
Why did you decide to start this project?
Andromeda is a mix of many of our values. On the one hand, we saw that there was a market niche that was not being served and, on the other, as we love the world of motorbikes, we wanted to offer something that would add an extra value to what there is now in the market. We liked it and believed that we could offer something else, a transition from the use of leather to something more adapted to the current times.
What is the most difficult part of this adventure?
Learning to be patient. Entrepreneurs usually are, since they are passionate about their project, they want to change the world ... but we have to realize that many times situations do not depend on us. In other words, you may be doing a great job but if you collaborate with other companies each one has its own rhythm. Your initial two weeks plan ends up lasting a month and a half. Patience to cope when the expected result does not come out, or expected collaborators back down and you do not see instant results.
Is it important to count on previous experience working for others before starting up?
Some people start out quite young and with no experience, and it works out well, but it does not generally turn out well. It is quite important to have previous experience in other companies, to have seen what their processes are, which things can be improved and, above all, to notice and learn from people you meet along the way. Hence, when you start you have a base that allows you to get an idea of where to go. I also believe that it is essential to receive external support from other entrepreneurs, businessmen or experts in the sector, connect with those who can provide you with information and constructive criticism.
Is it necessary to encourage a more entrepreneurial culture?
Yes, since the market is changing, there are many studies that indicate that freelance jobs are increasing and some of them will arise as new needs. We should nourish that culture of thinking that you can create your own projects. Classrooms are very focused on studying and applying for a job, but that results in overprepared people with difficulties finding a job when they could still undertake in an area they like and contribute with something valuable to the market and society. There are profiles that could contribute more by undertaking than in a company where their creativity and potential are "stuck".
What advice would you give to a young person who is thinking of starting his/her own business?
Try. Even if not literally, try to see it as a game. There are accessible options such as investing more time instead of money. I have realized that many times it took me so long to make decisions because I thought about it too much. The bottom line is that if you have an idea and are in doubt, do so. Follow good advice, try your best and if it goes wrong, take it as an experience. It may sound typical, but it is so true. Then, when you least expect it, a new idea comes and you think 'I didn't try this before but now it fits like a glove'. In addition, it will improve you both professionally and personally and will set a differentiation from the rest.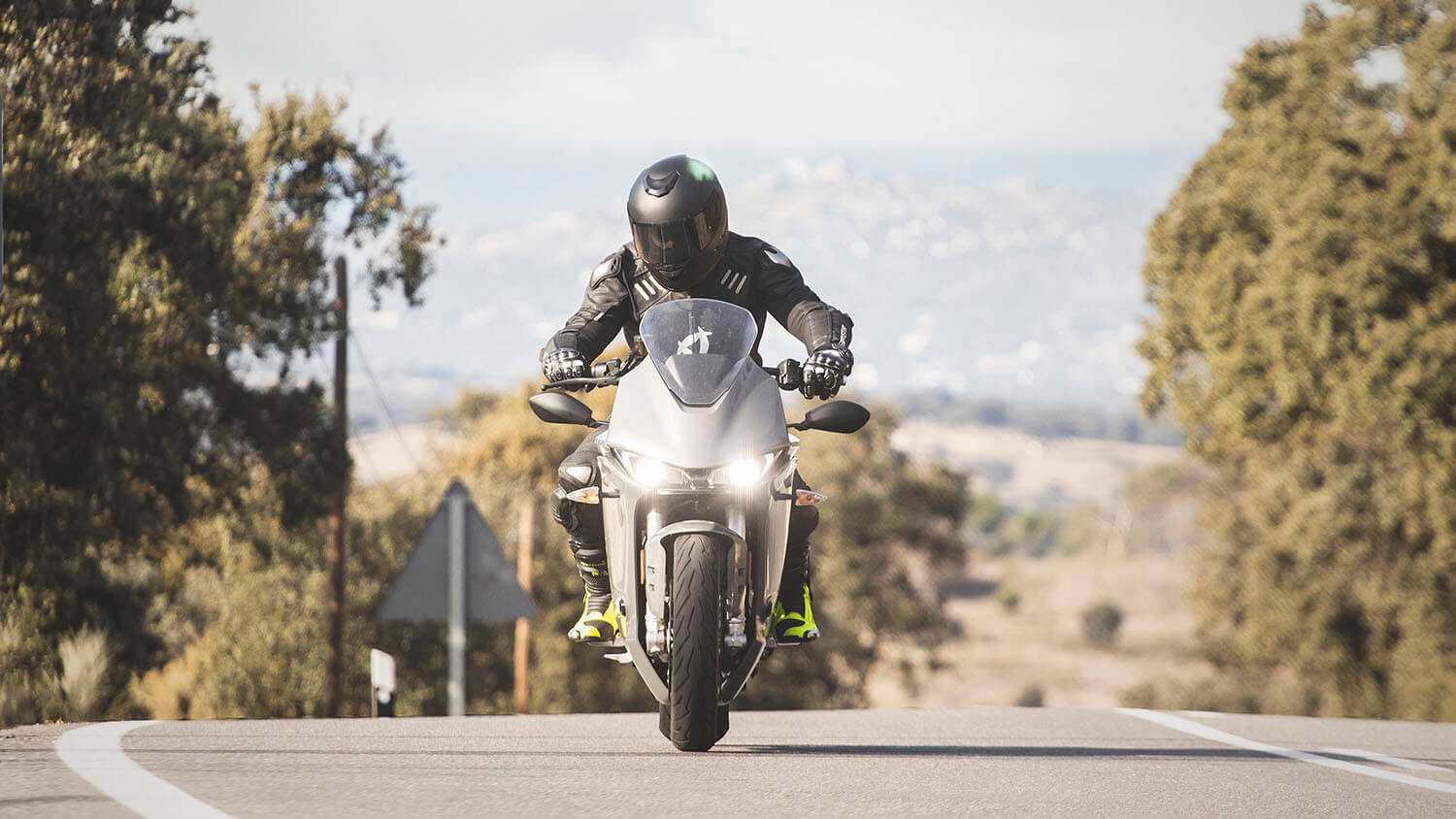 For riders who face big challenges
Motorcycle gear with aerospace technology