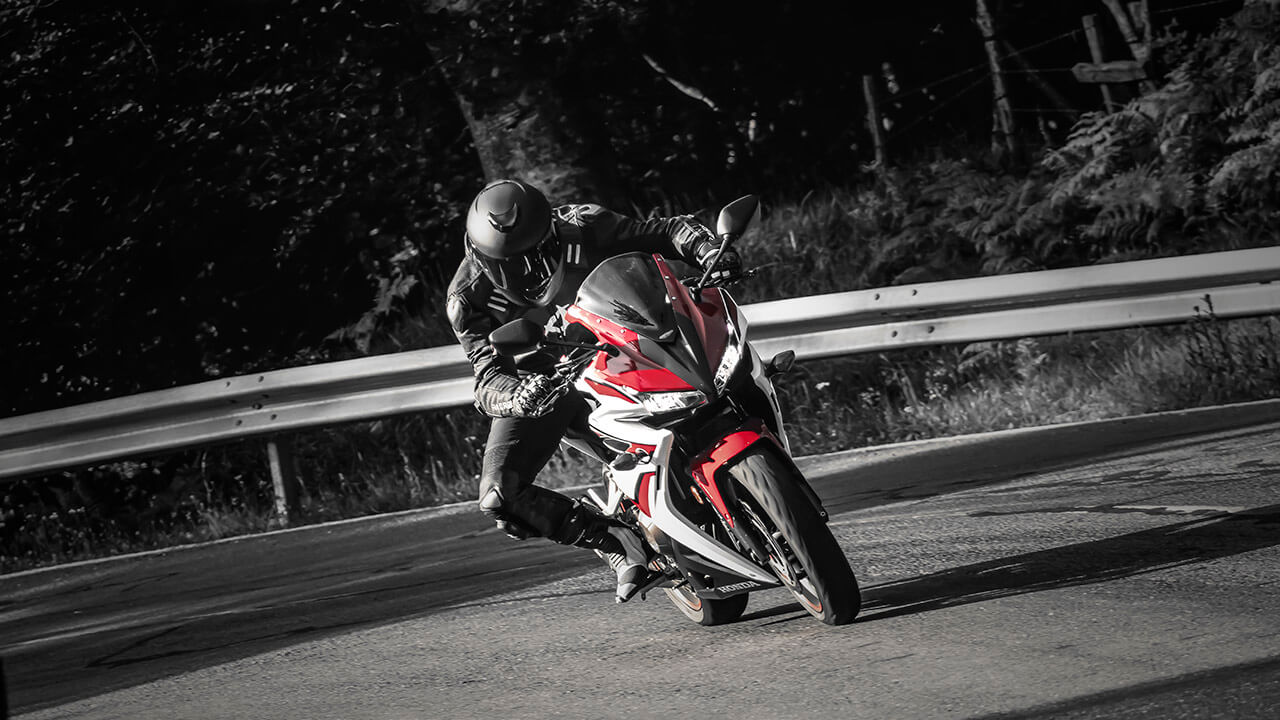 Motorcycle Safety Gear: what you need to know
Did you know that there are synthetic fabrics, used in the aerospace industry, that are not only more sustainable but also more durable than leather?

If you also care about motorcycle safety gear, you've probably heard about certification levels. For example, AAA is the highest level for jackets and suits, and level 2 for gloves.

If you want to know more, you can read our article on safety levels. It will only take you 3 minutes to read it.

At Andromeda Moto we have shown that we can exceed the highest level by using innovative fabrics. Here we are going to show you two examples:

Can you imagine wearing a cafe racer jacket with the highest security available on the market and that it is safer than products from other brands that cost twice as much?

You read that right. We don't say so, you can read it in this independent article from Return of the cafe racers.

Recently some bikers from the Canary Islands came to Vitoria to try on the Neowise jacket. The reason: they were looking for an urban jacket with AAA level and with all the protectors, but they couldn't find it. Until they discovered us on the internet.

If you take a look at vintage jackets you'll see that most of them are certified with A or AA protection (although many of them just say they're leather), and level 1 elbow and shoulder protectors.

Andromeda Neowise jacket has the following fabrics:

— Polyethylene fabric, used in the aerospace industry,
— Full inner layer of Kevlar. Not as reinforcement in some areas, but completely.
— Keprotec for greater flexibility in arms.
— Level 2 protectors on shoulders, elbows and back.

All this to achieve, and far exceed, AAA certification. Sounds great, doesn't it?

You might wonder why other brands aren't doing the same. The answer is simple: leather is cheaper, being a surplus from the meat industry. So they have more margin as they have a lot of middlemen.

We don't have intermediates, we sell directly to the customer. And we are very serious about ending the use of leather in motorbike clothing.
Simply the most advanced motorcycle suit on the market, and the only leather-free suit in the world approved by the ACU for track use.

Not only does it feature the Neowise fabrics but it also incorporates:

— Superfabric (the toughest fabric in motorbike clothing) in high impact areas: forearms and legs.
— 7 protectors in total.

You can see all the features on the page of this product with AAA safety.


In addition to greater safety in motorcycle gear, it is more sustainable.
For every motorcycle suit made of leather, an estimated 51,000 liters of water and tanning chemicals are used. With our synthetic fabrics only 90 liters. A huge difference, isn't it?

If you want to know more about this, you can read the article we talk about sustainability.


More comfort
Sure you know that leather takes time to adapt to your body, and even then it's not exactly supple.

High-end synthetic materials have arrived to, among other things, improve this aspect. Because comfort is part of active safety (if you're more comfortable on your bike, you're more focused on doing what you love).

More than a few customers have mentioned to us how flexible the NearX suit is, and that it almost feels like a second skin. It's also a custom-made suit.



Conclusion
It is important to look at the safety level of motorbike clothing. Not only in the certification, but also in the fabrics used and, of course, in the type of protection.

Leather is a thing of the last century. Let's look to the future ;)

If you want to keep up to date with the latest news, and be part of the community of riders of the future, you can follow us on Instagram.

We are waiting for you!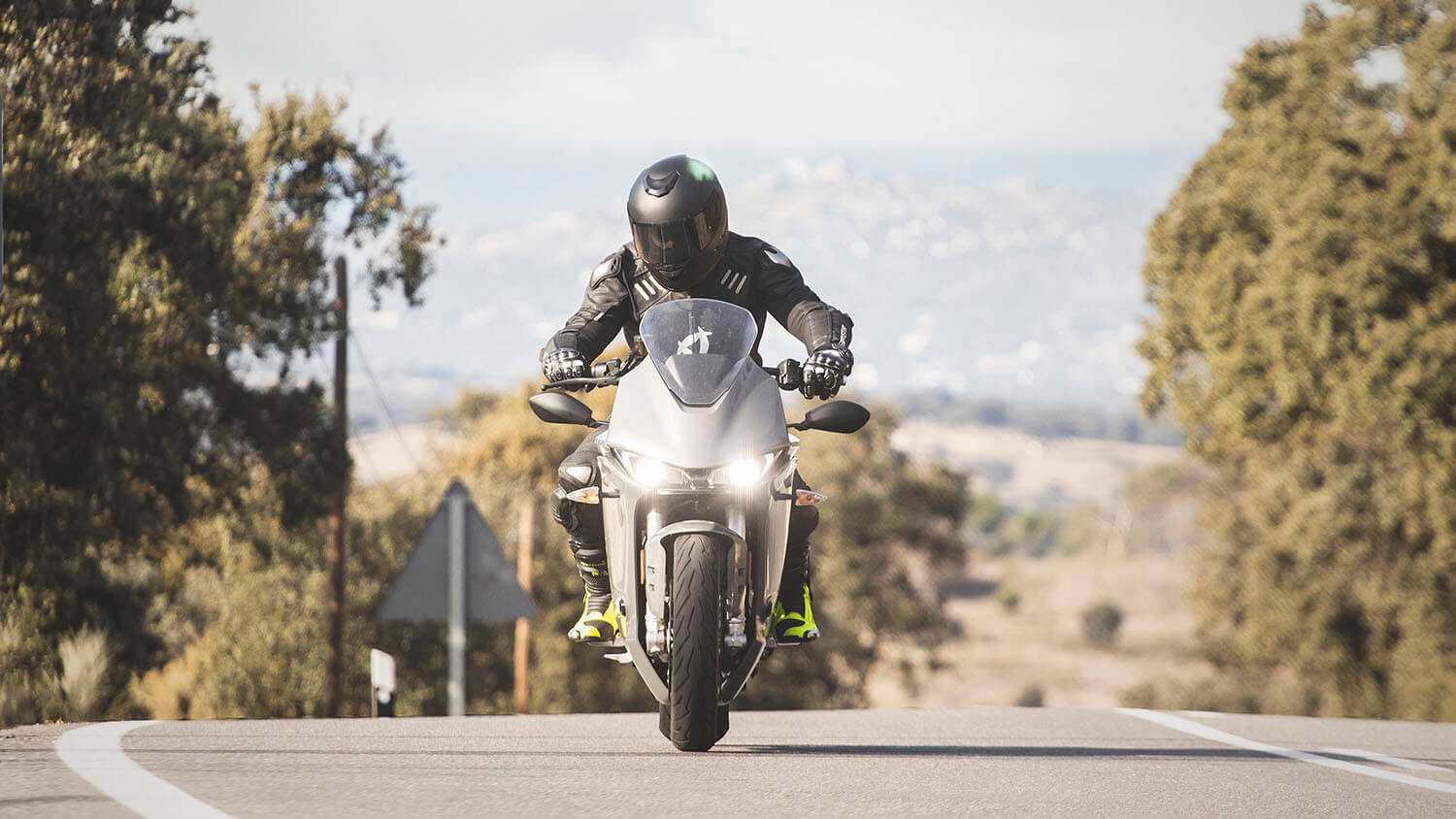 For riders who face big challenges
Motorcycle gear with aerospace technology
As we have already mentioned, the motorcycle gear sector is still quite traditional compared to other industries.In fashion, for example, materials with less pollutants and with surprising technica...
Read more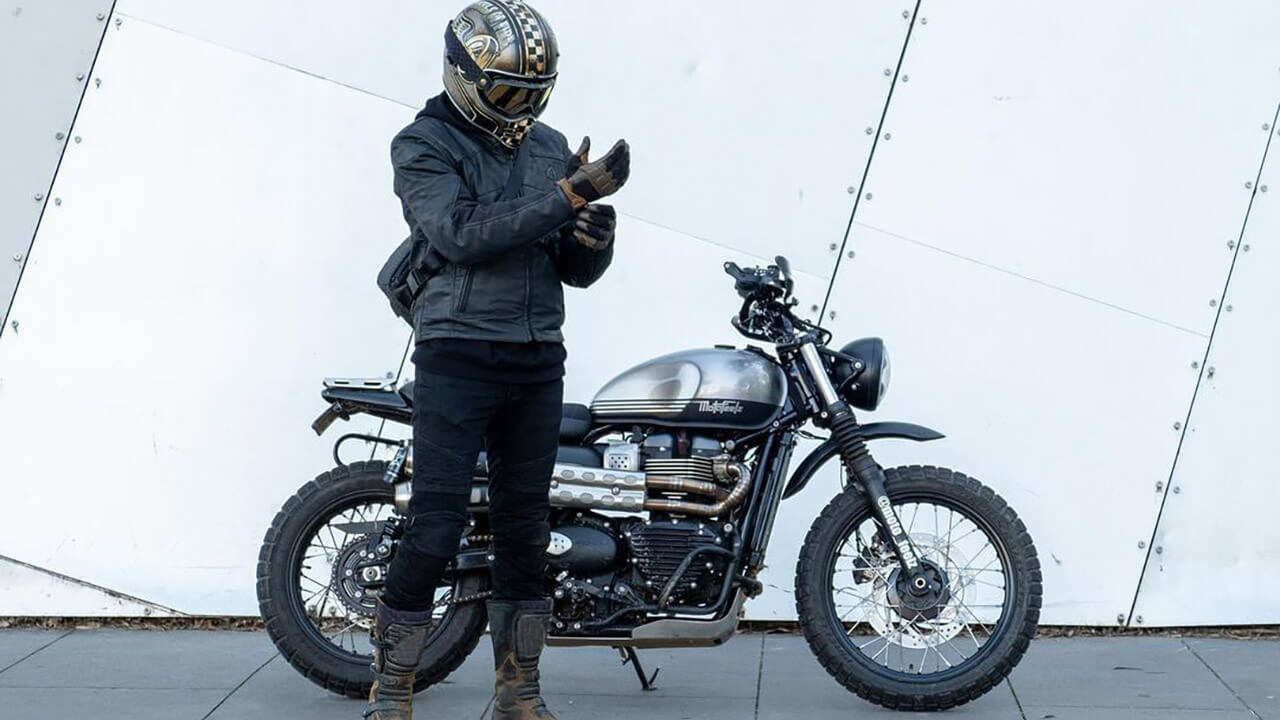 We're running out of Neowise jackets
As we have already mentioned, the Neowise jacket is our best-selling product. So much so that we have recently run out of some sizes, and there are very few of the rest left. Out of stock can be se...
Read more