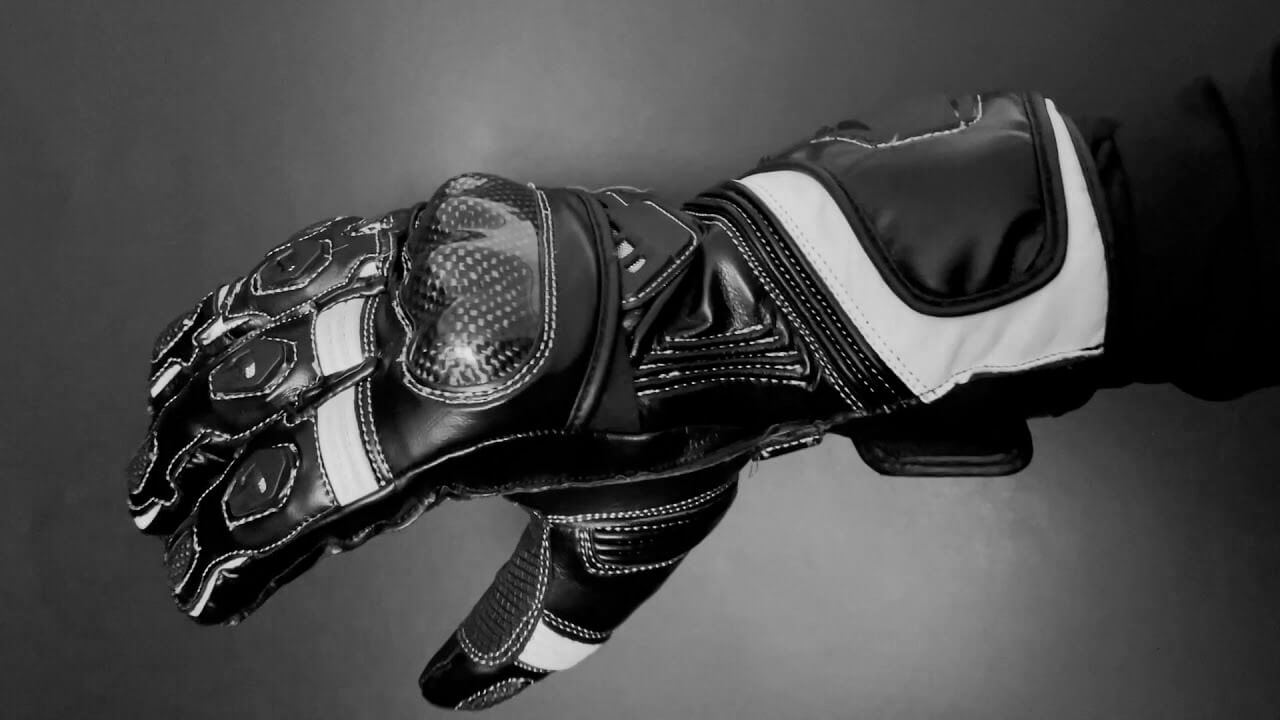 Outlet motorcycle gloves (Meteor in black and white)
The Meteor are our best-selling gloves. They were very well received, as at last those who didn't want to wear leather could wear their hands well protected without compromising on aesthetics.

Last July we announced the launch of the Meteor all black, which has led us to include the previous version as outlet motorcycle gloves. With a discount, of course.

Indeed, you can now get the black and white Meteor gloves with a 5% discount. Are they inferior to the current all black version? No, they have the same features, so it is just a change of colour.

We would like to remind you that if it is your first purchase you have an additional 5% discount by subscribing to our Newsletter.

Below we show you the characteristics of these mid-season gloves:

Full Kevlar for superior protection
The Meteor gloves have a full Kevlar inner liner, i.e. this material covers the entire glove to give you superior protection against abrasion and tearing.

So the gloves have two main layers, synthetic leather on top and the yellow Kevlar underneath.

If you are interested in knowing more about Kevlar you can read the article 4 uses of Kevlar in motorbike clothing.

Superfabric® Protections
Superfabric® is a fabric made of tiny ceramic plates arranged on a nylon base. It may not sound like much, but it is the toughest fabric used in motorbike clothing.

It's used in the aerospace industry, in bomb disposal specialist suits and in mountaineering equipment.

In the case of Meteor gloves, Superfabric is present in the phalanges and palm of the hand.

Special protectors for racing gloves
As these are racing gloves, carbon protections on the knuckles are a must. As well as TPR protectors on the outer wrist and palm of the hand.

This is important, since the gloves that go beyond urban use (i.e., road or track days gloves) it is recommended that they are long-cuffed. This way the wrist, which is a vulnerable part of the body, is protected against impacts.

Details for comfort
Comfort is an important factor in passive safety, as it allows you to concentrate more on your riding. That's why these outlet motorcycle gloves also have these additional adjustments:

— Double stitching on the palm.
— Double Velcro adjustment.
— Anti-slip reinforcement on the palm.
— Seams on the outside so that you have more space on the inside of the fingers, and do not rub.
— Flexors in phalanges and knuckles for greater comfort.
— Ventilation inlets on fingers and upper hand area.


100% non-leather
These racing gloves, like all our products, do not contain leather or any other material of animal origin. This is because we are committed to animal welfare and the environment. Leather is a thing of the past.

If you want to know more about why we are the most sustainable brand, just click here.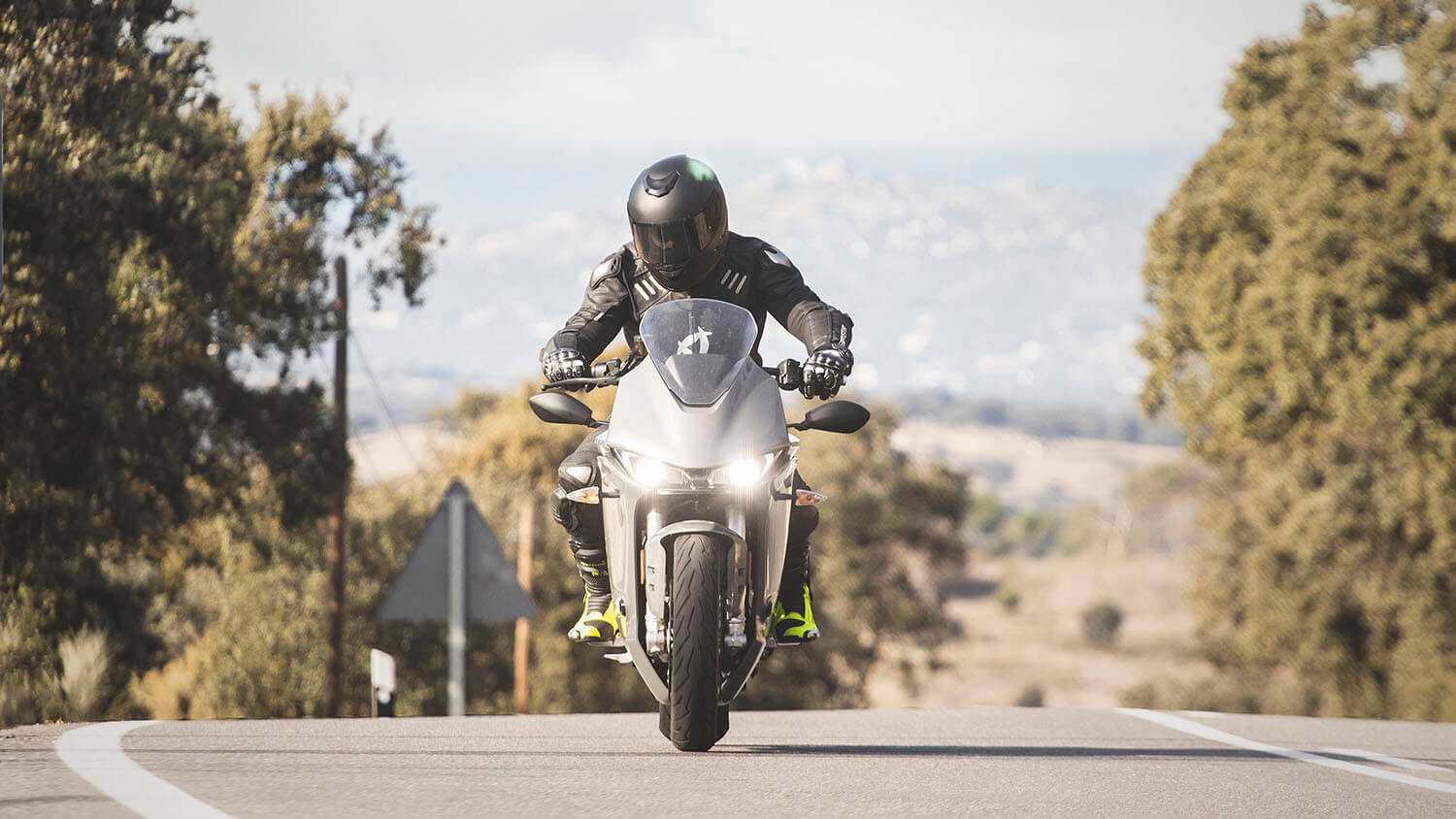 For riders who face big challenges
Motorcycle gear with aerospace technology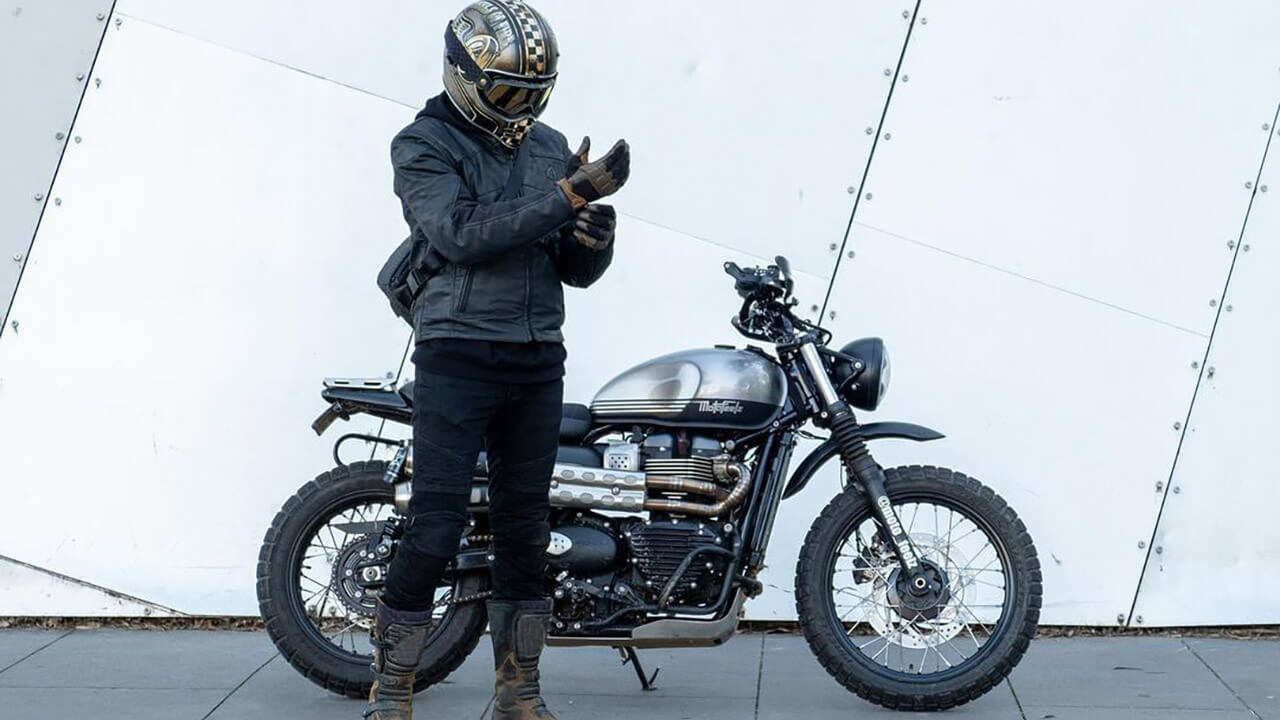 We're running out of Neowise jackets
As we have already mentioned, the Neowise jacket is our best-selling product. So much so that we have recently run out of some sizes, and there are very few of the rest left. Out of stock can be se...
Read more
How to clean vegan motorcycle gloves
Gloves are a must-have item, even if you're only on a short motorcycle ride. And since some of you have asked us about them, in this article we are going to explain how you should clean vegan motor...
Read more