How to clean vegan motorcycle gloves
Gloves are a must-have item, even if you're only on a short motorcycle ride. And since some of you have asked us about them, in this article we are going to explain how you should clean vegan motorcycle gloves.

Can I machine wash my motorcycle gloves?
No, in fact, we do not recommend that you put any motorcycle garment in the washing machine. Both the pressure and the temperature, as well as the detergent, could deteriorate the gloves and cause their fabrics to lose their qualities.

In addition, you must take into account that gloves with protections, as is the case of the Meteor, would hit your washing machine from the inside. And that's something we don't want.


The best thing to clean vegan motorcycle gloves is to wash them by hand
With the previous point out of the way, we advise you to clean your motorbike gloves with a damp cloth with lukewarm water, rubbing them gently. Do not immerse them in water.

To remove stubborn stains you can occasionally use neutral soap, but do not use fabric softeners or cleaning agents that are aggressive to fabrics.

Even if your gloves are leather-free, remember that synthetic leathers, and other fabrics, may also lose their qualities if you clean them aggressively.

For rinsing, you can use cold water. You don't need to moisturise them with cream, as they are not leather ;)

How to clean the inside of your motorcycle gloves
It depends on the person, but it is quite common that if you do a long route on a motorbike your hands end up sweating and leaving a bad smell on your gloves. This also happens with continuous use, even if it is brief.

Remember that in the case of the Meteor gloves, they have a full inner layer of Kevlar. This is the yellow fabric that is in contact with your skin, and has amazing abrasion and tear resistant qualities.

If we want to maintain the performance of the Kevlar, and the gloves as a whole, we again recommend that you do not use any specific products such as bactericides. Again, better to immerse them in a bucket of water with neutral soap.

How to dry your motorbike gloves after washing
After washing the gloves with a damp cloth, we proceed to drying them. For most gloves, it is best to dry them at room temperature.

Do not use hair dryers or expose them to the sun. UV rays affect the outer layers of Kevlar fibres, although there would be no problem if this fabric is on the inside. This is the case with the Meteor gloves.

In any case, any garment exposed to the sun causes a deterioration of the fabrics, starting with the discolouration of the fabric.
Conclusion
If you follow these tips and clean vegan motorcycle gloves carefully, using a damp cloth and leaving them to dry well at room temperature, they should last a long time.

Although, as with all garments, over time they will wear out due to use, which will mostly affect the aesthetics. But the gloves will have adapted perfectly to your hand, and you will be very comfortable wearing them.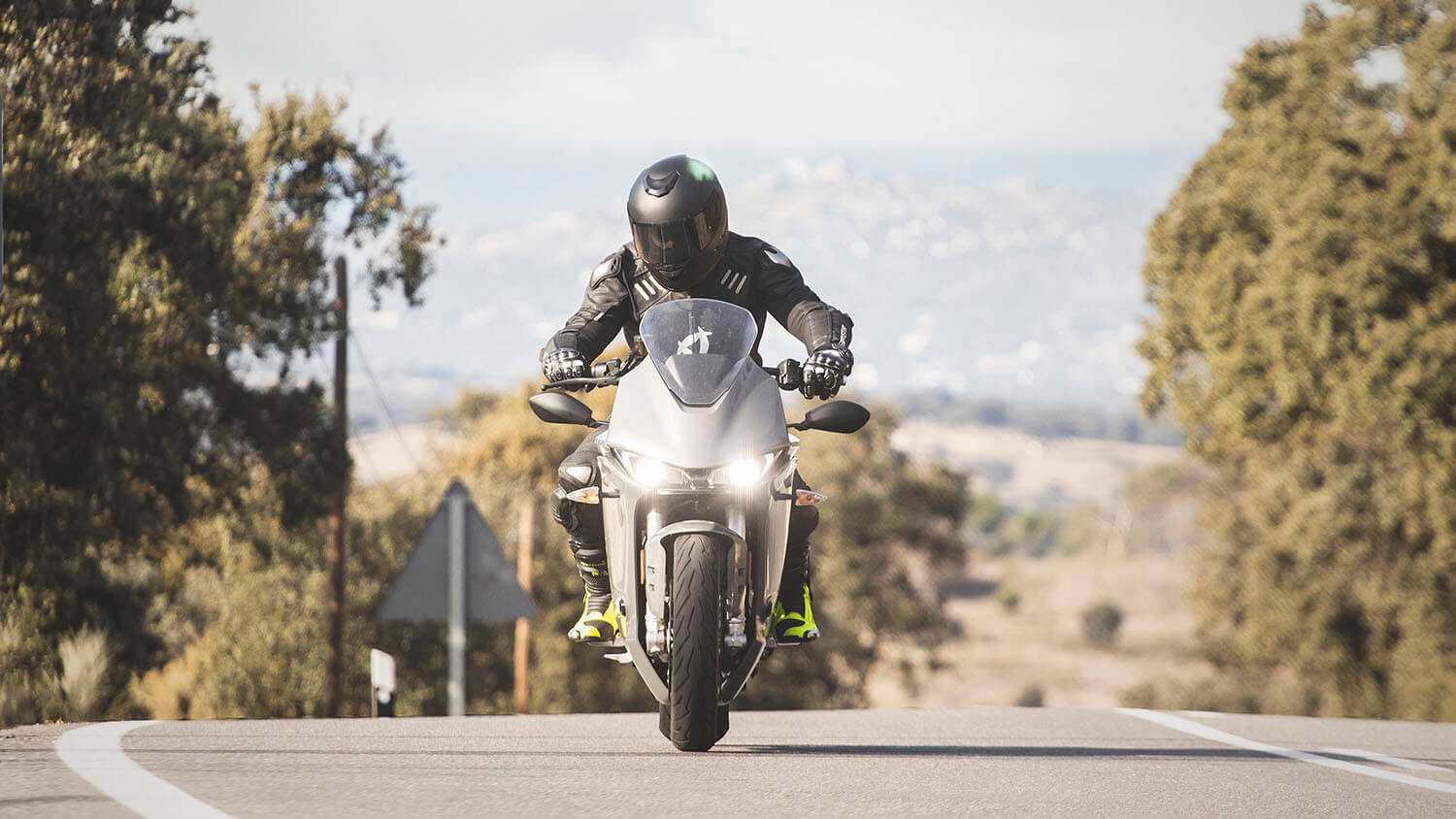 For riders who face big challenges
Motorcycle gear with aerospace technology